Are you ready for an all-electric crossover SUV? Coming late fall 2022 as a 2023 model, the Nissan ARIYA marks a new chapter of electric power for our Nissan dealership. With an estimated range of up to approximately 300 miles, it's the the perfect model for family road-trips or daily commuting. The all-new ARIYA is well-equipped with the latest technology, impressive comfort for 5 passengers, and optional e-4ORCE all-wheel drive. At KarMART Nissan, our team is excited to introduce this upcoming model and show off what makes it a revolutionary addition to our lineup. Whether you are driving to work through the Skagit Valley, or taking the family on vacation, the new ARIYA is ready to get you where you need to be with all electric power.

Start exploring the all-new 2023 Nissan ARIYA and reserve yours today!
Want to Talk Auto Finance?
This sleek and impeccably-designed electric SUV is what the doctor ordered for those humdrum commutes or daily driving around the area, and you'll be glad that such an option exists on the market today. The interior of this crossover SUV is open and relaxed while maintaining a high-profile that Skagit County drivers can enjoy. Whatever your personality, the ARIYA has something for you inside its cabin, will offering up to 300 miles of driving.
Stress-Free Car-Shopping
There's nothing like driving an electric SUV that offers ProPILOT ASSIST 2.0. This feature offers hands-off single-lane driving and hands-on guided lane changes. You'll get to cruise easier knowing that your ARIYA is doing most of the work for you. Similarly, the new ProPILOT Park option lets your ARIYA steer itself into a parking space while you breathe easy. For better diligence on the road, the Head-Up Display gives you the freedom to keep your eyes on the road while monitoring your speed, navigation, and more. In addition to all that, the ARIYA offers Amazon Alexa compatibility, connectivity to the Nissan App to stay up to date on your vehicle's health. And with the confidence to know that wherever you turn, you'll be surrounded by premium features and cutting-edge tech.
Want to Talk Auto Finance?
The all-electric crossover SUV offers dual motors, e-4ORCE All-Wheel Drive, and exceptional performance that you'll be thrilled to command. Expect to find up to 389 horsepower, plus instant acceleration when you have up to 100% power to the front or rear wheels. With precision handling, the all-climate traction and impressive cornering is what you need to make the drive more worthwhile.
The benefits of driving electric
There's so much more to going 100% electric than just tailpipe emission-free driving. When you think about the performance, quietness, reduced maintenance and the various possible incentives, the benefits potentially stack up.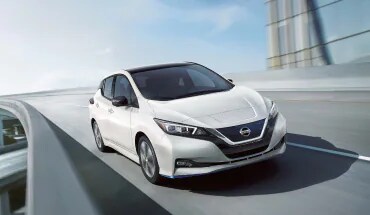 Smooth responsive drive
Electric motors deliver 100% torque for smooth, responsive power every time you hit the accelerator. There's also no engine vibration and near silent operation. And on models equipped with e-Pedal, one motion is all you need to accelerate and brake - press down for an instant rush of power, then ease off to slow down. Of course, your brake pedal is still there so you can brake on demand.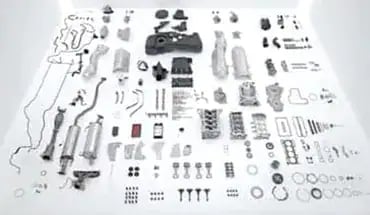 Less maintenance
Imagine never stopping for gas again. Now, imagine the savings! And with far fewer moving parts than conventional internal combustion engines, there's less to maintain. Even your brake pads get a break because electric cars use the motor to slow down, reducing wear.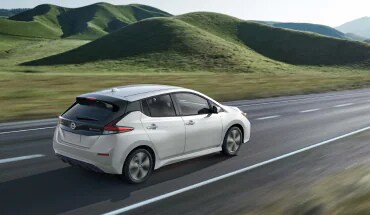 Zero tailpipe emissions
Electric cars have no gas-engines. That means they burn absolutely zero gas and produce absolutely zero tailpipe emissions. So, go ahead and enjoy mile after mile of tailpipe emission-free driving.
If you are interested in learning more about this model, visit our website for regular updates or contact our dealership directly.
The team at
KarMART Nissan
is here to help you reserve your all-new 2023 Nissan ARIYA, available in 2023.
Get in Touch
Contact Our Sales Department

:

(360) 399-7590
Monday

8:00AM - 6:30PM

Tuesday

8:00AM - 6:30PM

Wednesday

8:00AM - 6:30PM

Thursday

8:00AM - 6:30PM

Friday

8:00AM - 6:30PM

Saturday

8:00AM - 6:30PM

Sunday

10:00AM - 5:30PM